About Us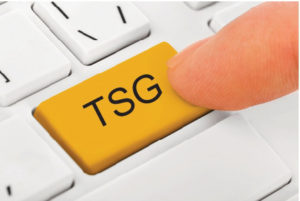 The Schatten Group LLC is a firm organized to assist clients in accelerating business growth or successfully selling their business.  Your business is your life's work; the place you spend the most time; the place you think about most.  Our mission is to help you reap the value of your business, financially and personally.
TSG is a very different advisory firm.    We combine techniques and tools, operational expertise and highly strategic thinking to help you achieve greater outcomes in your business or to help you successfully sell your business.  Our team and business partners are comprised of proven executives and advisors who have achieved sustainable, long-term success in their personal endeavors and have helped many clients achieve breakthrough results.  We work with successful business people and entrepreneurs who seek to achieve new levels of growth or sell their business.
The Schatten Group brings to your organization a management methodology that helps to ensure that you and your team focus efforts on the same important issues   An organizing principle.  The "Why", the "What" and the "How".   The Why is your mission or vision.  For Google, the mission is "to organize the world's information and make it universally accessible and useful."  The What are the goals and objectives that must be achieved over accepted time frames to propel the company towards the continuous realization of its mission. A company may set a goal of introducing a specified new product in 18 months.  The How are the actual things that must happen in order for the goal or objective to be achieved.  For example, product design must have a prototype in place in 3 months.
The organizing principle, The Schatten Group methods, are a platform for growth.  It brings together strategy and plans.  It aligns people and teams and points them in the same direction.  It drives improvement throughout the company and most importantly, it is measurable.  All "Whats" and "Hows" must be measured with a number.  The number may be a date of completion, a gross profit margin, or an increase in the number of customers.  But a number there will be.  And the person responsible for that number will have their team and the entire company working with them to achieve that number because the entire team will know the importance of that number..
The Schatten Group serves as trusted advisors to savvy business owners and entrepreneurs across a wide range of industries.  With The Schatten Group, it will be your vision that will be identified.  Ultimately, it will be you and your team that will drive your company to an even better future.
To learn more about our capabilities and approach, click HERE.
To learn more about the TSG Team, click HERE.
To read our Founder's Statement, click HERE.
To learn more about TSG Values, click HERE.
To learn more about Fresh Perspectives, click HERE.