Sale Client Profile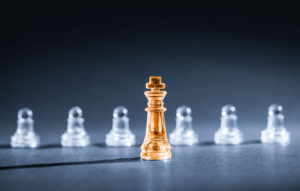 You're a successful business person or entrepreneur who has achieved financial success and has a stable or growing business.  You are…
Not sure of the options you may have
Looking to sell your business now or in the future
Looking to raise capital now or in the future
At a point in your life where it's time to focus on retirement or moving on to your next venture
Inexperienced in the sale of a business or dissatisfied with your previous experience with a sale
Well versed in your business and industry but you're not exactly sure how a potential acquirer would view your company
Aware that there are steps that you should be taking to maximize the value of your company but you're not exactly sure what they are
Working with a team in your company and quality advisors such as an accountant and lawyer
Not very familiar with the various types of acquirers there are in the marketplace
Confused about the kinds of commitments an acquirer would require of you on an ongoing basis.
Not sure what happens to your accounts receivable, who pays off the debts that you owe, and what happens to the building you own
Wondering if the current decisions you are making will increase the likelihood of a successful divestiture
Looking for answers and a single point of contact you can trust to give you the proper answers to your questions and to point you in the right direction
And most importantly, you don't think you know everything!
Selling all or part of your business is not the time to experiment.  It is critical to get it right the first time.  Most likely, selling your business will be the biggest deal of your life.  You owe it to yourself to seek out the best advice and counsel, and to thoroughly prepare.  We encourage you to email or call us to see if we may be the right team to guide you through what may be the biggest transaction of your life.
Click HERE to see what our clients say.