Growth Client Profile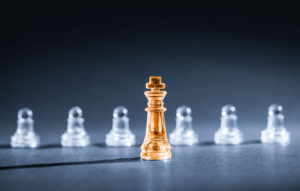 You're a successful business person or entrepreneur who has achieved financial success and has a stable or growing business.  You are…
Looking to accelerate business growth
Having trouble achieving the significant upside you know your business has
Certain that your bottom line is simply not acceptable, given the size of your company
Spending too much time working "in" your business rather than "on" your business
Unable to spend time on your biggest opportunities because you are consumed with day-to-day matters.
Having difficulty developing the right team to allow you to achieve consistent breakthroughs
Not being provided with the kind of high-quality business information you need to make the best decisions
Frustrated with the efficiency of your company, the lack of effective business processes and the inability to take advantage of business process automation
Full of ideas but are having trouble aligning your team, prioritizing and/or executing
Striving for a much bigger future than seems possible based on the company you have today
And most importantly, you don't think you know everything!
If some or all the points above resonate with you; if some or all of the above describes who and where you are, TSG may be right for you.  We want to work with those select people that have the proven ability to achieve success and want to surround themselves with the best people and resources for a much bigger future.
Click HERE to see what our clients say.