Sell Your Business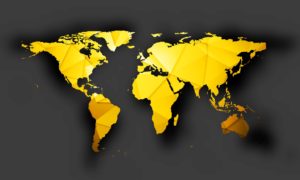 There has never been a better time to sell your business.  As large companies seek new avenues of growth and private equity firms look for greater returns, the search for quality small and medium sized acquisition targets is greater than ever.  The world is awash in capital.  It is estimated that the top 1,000 U.S. based nonfinancial companies alone have in excess of $1.8 trillion dollars cash on hand.  Private equity firms continue to raise capital from investors looking for above average returns.  Foreign companies and investors are looking more and more to invest in the U.S.
At the same time, the competition for that capital is expected to intensify over the next decade.  As the baby boom generation continues to retire, the number of businesses that will be available for sale will increase exponentially.  Only the best companies will demand premium valuations.  Premium valuations come to companies with the best business plans, proven track records of execution, above average gross margins and growing cash flows.  We work with business owners and entrepreneurs who are already successful to help them achieve their goal of selling their business in the most profitable way.  Read our Sale Client Profile to learn more about whether we would be a good match.
There is a right way to sell your business and there is every other way.  Our objective at TSG is to make sure you do it the right way.  The right way is not a one size fits all approach.  Every business has its own strengths, its own opportunities, its own dangers. Every business owner and entrepreneur has their own set of goals and aspirations for a sale and for what they hope the continuing company will be after a sale.
At the same time, 80% of what needs to be done to properly position a company for sale and to execute the sales process is universal.  There are methods and thinking that have stood the test of time; approaches that have created greater outcomes and proven results.  By linking time tested methods with your individual company, your goals and your aspirations, The Schatten Group has a very different approach to serve the small and medium sized marketplace.
The Schatten Group Difference
We don't think you'll find many other companies that play the role that we play, and provide the value that we do.  We are a very different advisory that brings capabilities, thinking and methods generally not available to the small and medium sized marketplace; that is the TSG difference.
We are not business brokers, we are not investment bankers, and we are not traditional consultants, nor are we business coaches.  We are an advisory firm with very specific methodologies to guide our clients from the planning stage of a sale through a successful transaction.  Optimally, planning for a sale is a multi-year project but we can also bring value to companies looking to sell now.  You've built your business through many years of hard work.  Don't wait until the last minute to figure out how best to sell it.
It is one thing to understand your business; it is another to understand how to reap its value.  Sophisticated buyers know very well how to take advantage of business owners without a plan and without a negotiating strategy.  Selling your business is not the time to try to learn new skills on your own.  It is critical to get things right the first time.  With our help, you will reap the value of your life's work so you can move on to your next opportunity or enjoy your retirement with the financial security you have worked so hard to attain.