TSG Team
Nobody knows it all. That's why we work with a team of the best in their fields, including attorneys, accountants, analysts, technology professionals, sales trainers and more to make sure that our clients get the best advice available.
Experienced. Trustworthy. Discreet. Innovative.
With over thirty years of experience in buying, building, expanding and selling businesses over a broad range of industries, there aren't many situations The Schatten Group hasn't seen. This makes us uniquely qualified to manage your unique challenges, helping you to break through from the place where you are to the place you want to be.  Our core team consists of Alan Schatten, Mary Ann Holloway and Kevin Collins, and we bring in specialized experts as needed to make sure that the information our clients get is the best available.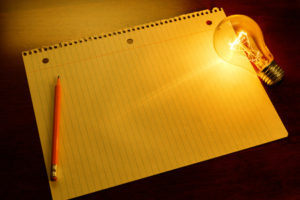 Alan Schatten
Having started his career as a CPA and served in a wide variety of positions in many industries, Alan is the founder and driving force behind The Schatten Group.  To learn more about his background, read our Founder's Statement.
Mary Ann Holloway
Mary Ann Holloway has been a Business Consultant since 2002, specializing in: operational excellence through process improvement, strategic planning/goal-setting/facilitation, project management, training and employee development.
Mary Ann's emphasis has been working on multiple strategic and operational projects for various C-Level Business Owners, Entrepreneurs & Professionals.   Her ability to comprehend the big picture, along with the attention to detail required to grow businesses, has served her clients well.
Mary Ann's success has been attributed to strength in managing customer expectations, prioritization and delegation, training, and the ability to measure, monitor & control initiatives and corresponding results. She leads by example and has been able to motivate others & make them accountable. Her competencies include compliance with an approved plan, while adjusting to business opportunities in real-time.
Mary Ann previously spent 11 years with Electronic Data Systems (EDS) as an Accountant and Financial Analyst. Her work focused on all aspects of corporate operations, spanning multiple divisions and locations.  Emphasis was on the control of financial statements and preparation of the business case and financial-related aspects of large, strategic, multi-million-dollar projects.  She has managed various financial and operational teams.
Mary Ann earned her B.A. in Accounting and an M.B.A. in Corporate Finance from Dowling College. She passed the CPA exam in 2003, and continues to serve as an Adjunct Lecturer teaching classes in Financial Statement Analysis as part of Molloy College's Accelerated MBA Program.
Kevin Collins
Kevin has worked for Global 2000 companies, entrepreneurial companies, and on his own as an accomplished strategic and operational consultant and executive coach.  He has developed capabilities and crafted methodologies that make him inherently qualified to assist TSG clients in reaching their goals.  One of his unique abilities is building high-performance teams and organizations.  Kevin has a highly strategic mind and significant experience in sales, marketing and technology.  As a consultant and executive coach, Kevin has worked with executives and managers in both Global 2000 and entrepreneurial companies to create breakthrough results.
Kevin had a 20+ year record of success and achievement in entrepreneurial software, hardware and consulting sales and business development.    He held the roles of Vice President of Sales and Vice President of Business Development at Computer Associates.  Prior to Computer Associates, Kevin was the General Manager for Rational Software and started their NYC Metro operations with a staff of three. In six years, the business had grown to $50 million in annual revenues with a staff of 50 software engineers, consultants and sales people. Executive leadership development and management development skills have been a key component in Kevin's success.
Kevin received his BA from Stony Brook University.  He is a graduate of the Resource Associates Coaching Academy, Strategic Coach Program and is a certified facilitator and Kolbe consultant.  Kevin is also an active Sensei (instructor) and Third Degree Black Belt in Tai-Zen Jiu-Jitsu and has studied martial arts for over 25 years.