TSG Team
Nobody knows it all. That's why we work with a team of the best in their fields, including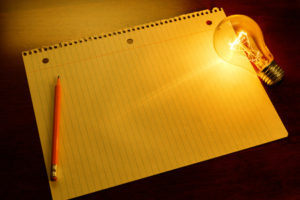 attorneys, accountants, analysts, technology professionals, sales trainers and more to make sure that our clients get the best advice available about growing or selling their business.
Experienced. Trustworthy. Discreet. Innovative.
With over thirty years of experience in buying, building, expanding and selling businesses over a broad range of industries, there aren't many situations The Schatten Group hasn't seen. This makes us uniquely qualified to manage your unique challenges, helping you to break through from the place where you are to the place you want to be.  Our core team consists of Alan Schatten and Kevin Collins, and we bring in specialized experts as needed to make sure that the information our clients get is the best available.
Alan Schatten
Having started his career as a CPA and served in a wide variety of positions in many industries, Alan is the founder and driving force behind The Schatten Group.  To learn more about his background, read our Founder's Statement.
Kevin Collins
Kevin has worked for Global 2000 companies, entrepreneurial companies, and on his own as an accomplished strategic and operational consultant and executive coach.  He has developed capabilities and crafted methodologies that make him inherently qualified to assist TSG clients in reaching their goals.  One of his unique abilities is building high-performance teams and organizations.  Kevin has a highly strategic mind and significant experience in sales, marketing and technology.  As a consultant and executive coach, Kevin has worked with executives and managers in both Global 2000 and entrepreneurial companies to create breakthrough results.
Kevin had a 20+ year record of success and achievement in entrepreneurial software, hardware and consulting sales and business development.    He held the roles of Vice President of Sales and Vice President of Business Development at Computer Associates.  Prior to Computer Associates, Kevin was the General Manager for Rational Software and started their NYC Metro operations with a staff of three. In six years, the business had grown to $50 million in annual revenues with a staff of 50 software engineers, consultants and sales people.