Grow Your Business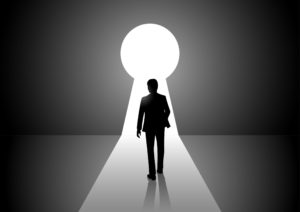 There is no shortage of books you can buy about business growth.  The internet is awash in articles about how to grow your business.  There are consultants far and wide that will tell you their specialty is business growth.  You can go to seminars, networking groups and continuing education.  You can talk to your friends and family about what works for them.  Your accountant, lawyer and other members of your team are always ready to give you their advice.  So why should you consider The Schatten Group?
The Schatten Group provides a very different service.  We don't think you'll find many other companies that play the role that we play, and provide the value that we do.  We are a very different advisory that brings capabilities, thinking and methods generally not available to the small and medium sized marketplace.  We work with business owners and entrepreneurs who are already successful to help them achieve accelerated growth.  Read our Growth Client Profile to learn more about whether we would be a good match.
Profitable long-term growth is not an overnight phenomenon.  There is no magic bullet.  It requires sustained change that builds on your proven track record of success.  The good news is that for most business people and entrepreneurs, achieving accelerated growth at this stage of your career is easier than what you had to do to get to where you are today.  Going from zero to $2,000,000 is much harder than going from $5,000,000 to $10,000,000, $10,000,000 to $20,000,000 or even $100,000,000 to $200,000,000.
That is because you've already proven that you can do it; that you can build and sustain a business and a lifestyle while working for yourself.  Taking it to the next level requires some different thinking, some different strategies, and some different actions.  TSG will provide you with that thinking, provide you with those strategies, and assist you in determining the actions that need to be taken.  And along the way, we will hold you accountable to your plans and work with you to be flexible enough to adjust plans when circumstances change.
At TSG, we know business.  We have worked in executive positions within organizations and as advisors.  We have worked in sales and marketing, operations, finance and technology.  We have worked around the world and in many different industries.  We've seen what works and we've seen what doesn't.  We don't know your business anywhere near as well as you do, but you can be assured that our experience will be a new and powerful tool in your tool kit.
We combine operational experience and capabilities with highly strategic thinking.  Operational expertise with no direction will get you many places, but probably not where you want to go.  Highly strategic thinking without the ability to execute makes for powerful presentations and reports but doesn't create breakthrough results in business.  Our capabilities combined with yours will give you a competitive edge that you don't have today; an advantage that is very difficult to create in the small and medium sized marketplace.
Perhaps our techniques and tools are our biggest differentiator.  It is through a collaborative effort using our techniques and tools, that you will achieve the clarity you need to clearly identify not only your goals, but the optimal path to achieve them.  It is your vision that will be identified and it will be your ideas and solutions that will guide you. Ultimately, you and your team will take the steps necessary to drive your company to a much better future.
We Provide Direction
Merriam Webster defines direction as "guidance of action or conduct."
John F. Kennedy said, "Efforts and courage are not enough without purpose and direction."
At this point in your life, you don't want to have any more do overs.  This is not the time for experiments.  You want to be sure that the time and money you invest are going to lead to the growth you wish to achieve.  Direction provides the supportive structure that allows you to make decisions that will lead you to where you want to go and the best path to get there.  One of the primary objectives of our relationship with you is to give you clear direction, creating clarity from complexity so that you have the proper context to guide your actions or conduct.
Move Ahead With Confidence
Merriam Webster defines confidence as "faith or belief that one will act in a right, proper, or effective way."
Helen Keller said, "Optimism is the faith that leads to achievement.  Nothing can be done without hope and confidence."
Confidence allows you to move forward boldly; to take the steps that you know are right, that you know will get you to where you want to be.  Confidence with clear direction vastly accelerates the achievement of your goals.  Most importantly, confidence with clear direction allows you to move forward with less stress, less questioning of yourself and improved peace of mind as you build a bigger future.
Planning is an Ongoing Effort
Dwight Eisenhower said, "Plans are nothing; planning is everything."
Continual planning is the key to success.  Creating a plan is a start.  Adjusting the plan as circumstances change will keep things moving toward the final goal.
Leadership Takes You from Here to There
Michael Jordan said, "Some people want it to happen, some wish it would happen, others make it happen."
With your proven track record, direction, confidence and planning, you will be well positioned to lead your team and your company to heights you have never before achieved.