Founder's Statement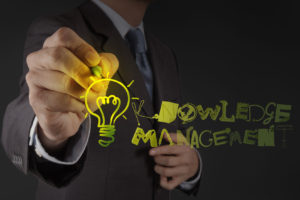 I have spent most of my life in the small to medium sized business market.  My entrepreneurial career started at twelve years old when I began detailing cars in my neighborhood in Brooklyn.  From there, I never looked back.  My summers and holidays were spent working at my father's CPA firm, counting inventory in North Carolina or learning the textiles industry on Fashion Avenue in New York City.
After graduating from Boston University, I worked for BDO Seidman and KPMG, two large international accounting firms.  In both companies, I received early promotions and was on a fast track.  But my passion laid in entrepreneurship, not large organizations, so I left KPMG and joined a boutique accounting and consultancy that focused its practice on small growth companies that wanted to go public.
Through this experience I saw an opportunity in the marketplace for an accounting and consulting firm that provided value added financial and business advice to its clients.  So, in 1992, I founded The Schatten Group.  Our business model was not predicated on the preparation of historical financial statements, but on using financial information to help businesses grow.  Because of this focus, we attracted a different kind of client; a client looking for growth, a client looking for a future that was bigger than the past.
I've learned so much in the years since.  My capabilities have grown to encompass all facets of business.  From sales and marketing to back office and operations, I have been integrally involved in all phases of business and business growth.  I am equally comfortable talking about sales plans, as I am talking about new technologies, personnel development, finance, acquisitions or divestitures.
My industry experience is vast.  From manufacturing to distribution, technology, biotechnology, construction, services and more, I have been integrally involved in the operations, finances and strategies of many different companies.  The Schatten Group has evolved along with the world around us.  Our methods are continually adjusted. Based on the needs I see in the marketplace, we now have an exclusive focus; to assist clients in accelerating business growth or successfully selling their business.
Our methodologies to help our clients achieve these outcomes are very different.  Traditional consulting firms do not provide the proper support to insure implementation of plans.  Most business coaches do not have the requisite overall business understanding and methodologies to properly guide their clients.  TSG brings to you an outsider's perspective, decades of learning and myriad experiences, across industries, innovative techniques and tools and the wisdom that only comes from experience.
It is our in-depth understanding of what works and what doesn't in business, our focus on the macro forces shaping the world, business and markets and our methods of working with our clients that allows us to assist our clients in achieving greater outcomes. We are highly strategic yet we focus on the importance of execution, on day-to-day operations.   I've always felt that this big picture approach, understanding the world and markets, combined with highly strategic thinking and a focus on operations was the missing link  and it has been my mission to deliver these capabilities and thinking to my clients.
We are proud to have a list of clients that are happily enjoying their retirement, the fruits of their labor, or who have moved on to their next journey.  I have spent a lifetime working with many great people and great organizations.  I've developed amazing business relationships and some lifelong friends along the way.  I'm passionate about success and believe that entrepreneurs and business owners can get so much more out of their business.
It is this lifetime of entrepreneurship, growth and learning and the methods we have developed, combined with your entrepreneurial success, drive and vision that will help you reap the value of your life's work.
-Alan Schatten